'We help organisations effectively dealing with problems at the workplace thus enhancing the work climate'
We spoke to Kavita Mathur, Founder & Managing Director, Wellness Associates to understand their bouquet of employee wellbeing services offered to corporates, how organisations can benefit from a fitter and more productive workforce, the various fitness equipment and services they provide to corporates and their plans for the future.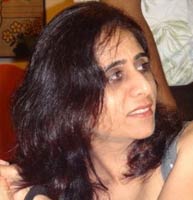 Interviewed by Adeesh Sharma
Please tell us about your organization and the work it does for corporates.
Wellness Associates offers customized fitness and wellness solutions to the corporate, hospitality, and commercial real estate. Our unique approach towards worksite health and fitness focuses on promotion of preventive fitness and wellness. Innovation is the core of our fitness and wellness programmes. We believe that no two individuals and no two companies are the same. Hence, we analyze and develop solutions that are not only affordable and suitable, but also beneficial and result-oriented for each specific client. Our team is experienced, creative and proactive in managing all types of onsite fitness centers and in meeting the needs of our clients with ease.
We are dedicated to fitness and wellness at every step. Therefore, we motivate participants to adopt healthy lifestyle behaviors that result in lasting improvement. Our multi layered programmes focus not only on physical, but also on social, emotional and intellectual well-being. Our comprehensive model continually evolves to invigorate employees to live well, generating a set of happier, healthier employees with higher productivity and efficiency.
Please tell us about your Freehand Wellness Studio program.
This unique programme is specially designed for corporates where fitness facilities cannot be accommodated. Freehand Wellness Studio ensures that employees get to be fit and healthy with innovative exercise methods.
Designed especially for Corporates requiring equipment-free facility.
Innovative work out plans based on accessories like exercise tubes, swiss ball, medicine ball, stepper, free weights etc.
Individualized fitness analysis & workout plans.
Specialised and qualified team handling the operations.
Effective reporting systems of usage, maintenance, results, stocks etc.
Since your focus is on corporate wellbeing. What more do you offer in terms of fitness facilities?
Our services include designing, setting up and managing in- house sports facilities. In the busy schedule of today's society, finding a route to sustain health and wellness has become a difficult task. In cases like these, sports come into the limelight. A perfect alternative to working out in a gym, playing a sport is becoming an increasingly popular way of maintaing a healthy lifestyle, especially in the corporate world. Fitness and wellness incentives aside, sports is also used as an indirect method of building work ethic and culture, in terms of promoting team work and intro- ducing healthy competition. Along with posing as a break from hectic lifestyles, regular sports activities provide a healthier and more productive work force.
What more can facilities heads look up to in terms of wellness of employees?
Our Wellbeing Service focuses on the emotional needs and mental wellbeing of employees and their families. By effectively dealing with problems at the workplace, it enhances the work climate of an organization and promotes the health and wellbeing of everyone involved. This programme also lends a high level of support to an organization's employees, helping them to deal with challenges early on and making them more effective at work.
This Service follows three-stage approach:
Awareness building across the company.
Availability of varied options of counselling services.
Statistical feedback to the management with regards to types of problems encountered & employee welfare needs.