The Value Of A Building Would Soon Be Estimated By How Smart It Is, Rather Than The Location And Size
Gaurav Burman, APAC President 75F in an interview shares about leveraging technology and the bespoke solutions his company creates, to ensure energy efficiency and occupant comfort. The company is presently managing more than 10 million square feet and Its list of happy clients are from verticals like Retail, Co-working & E-commerce. Excerpts from the interview.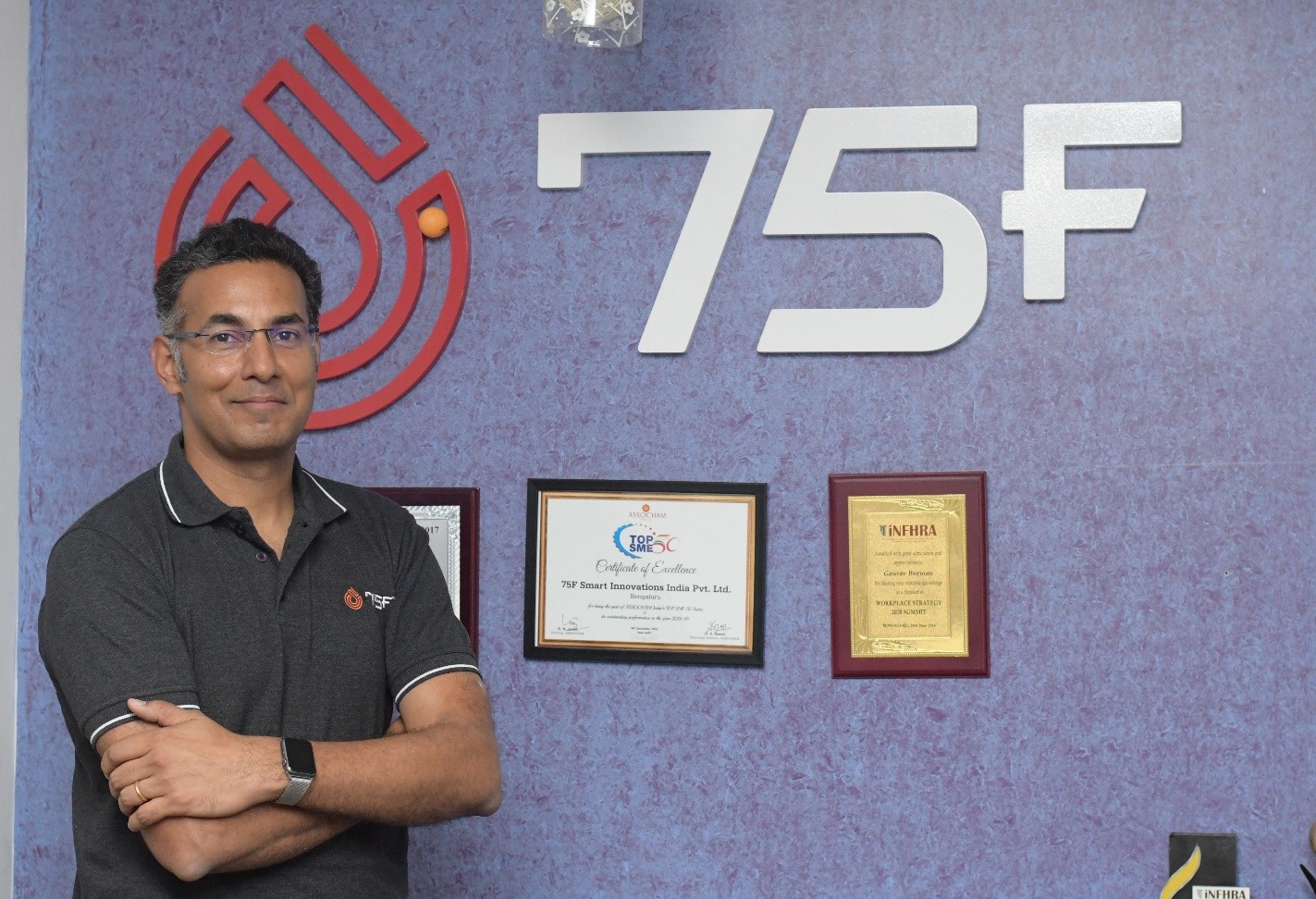 Gaurav Burman APAC President 75F
The presence of 75F in India and its industry usage and customers -
When we launched our India operations in August 2016, our focus was on some key verticals such as IT/ITes and BFSI in the four major metro cities. Today, we are a rapidly growing company and during the last three years have expanded our portfolio, entered new markets and are catering to new verticals.
We are presently managing more than 10 million square feet and our list of happy clients are from verticals like Retail, Co-working & E-commerce. We are looking at more avenues and profitable business verticals such as Pharma, Hospitality & Healthcare. Factors like climate change, increasing air pollution, and changing preferences of millennial employees in India have made it an ideal time to redefine things. 75F is well-placed to take care of this unfulfilled need.
How will it impact customers?
75F creates bespoke solutions for each site as we recognize that every building is a dynamic entity and would require a dynamic solution. Our solution leverages the latest in technology and IoT to understand a building's ever-changing needs and caters to them proactively, ensuring energy efficiency and occupant comfort.
Our smart sensors and controllers collect hundreds of data points from each zone, each minute and send the data to our Central Control Unit and from there this data is transmitted to the cloud. Smart algorithms in the cloud analyze data, including real-time factors such as weather forecast, daily usage patterns, angle of the sun, etc., to predict future conditions and determine the ideal thermal and lighting envelope for the building. Post this, instructions are sent to the Central Control Unit and our smart controllers modulate airflow, temperature, and lux levels to achieve the perfect balance.
Equipped with IoT and cloud computing power, 75F's system is much more efficient than the standard building controls systems. We help commercial buildings save up to 50% on their HVAC and lighting energy bills. Due to the energy savings, utility rebates and ease of installation, the payback is typically less than three years. Simple, wireless installation can be done with little disruption. Cutting-edge technology optimizes the operational efficiency of the building, making it truly smart and automated.
Initial cost vs. the efficiency of the product for Commercial consumers?
75F's IoT-powered solution saves up to 50% on energy, improves occupant experience, enhances productivity, and cuts down installation time by 80%. In effect, our customers enjoy an ROI of 1- 3 years, which is just a fraction of the ROI potential. Organizations can see ever greater ROI on the building management costs, which are often 10x higher per square foot vs energy costs. Yet, the greatest value in smart buildings is in the improved workplace experience, as organizations spend as much as 100x on staffing per square foot compared to energy. Our solutions allow for comfortable, productive, healthy, and easily managed indoor environments for tenants.
This level of smart automation could drastically reduce the need for human intervention and buildings could become fully automated. We're moving towards a future where IoT will be used to detect, analyze and resolve even complicated issues. Soon, the value of a building could be estimated by how smart it is, rather than location and size.
Since 75F, is also into IAQ Management, how different is it in the post covid world?
When the Covid-19 pandemic hit, people became especially conscious of how diseases could be transmitted through the air (and not just through common surfaces). There is thus an increased demand for HVAC solutions that filter indoor air efficiently enough . Our solution maintains humidity, air quality, ventilation and temperature at the levels required to prevent viral transmission. This not only reduces transmission risk but also enhances productivity by keeping the air fresh and cool. Epidemic Mode from 75F is designed to maximize ventilation and outside air to maintain healthy and safe indoor environments in the event of a pandemic. The parameters of the application are based on the latest guidance from scientists, government organizations and global industry leaders. As recommendations from these authorities evolve over time, Epidemic ModeTM updates over the cloud to implement the most current strategies and minimize viral transmission, all while maximizing energy efficiency and indoor air quality (IAQ).
We have a lot of clients who are reopening offices after a long time and want to create a safe environment for their team. Our solutions, which can be controlled remotely from a central dashboard and do not require HVAC personnel on the premises are popular with them.
How can IOT building management systems help in getting things better?
IoT collects and analyzes data collected from the various smart devices that monitor energy consumption and use. Based on this data, the system can determine the best course of action to ensure both energy efficiency and occupant comfort. For example, sensors can detect the absence of human presence (unoccupied status) in a room and communicate to the switches to turn off the lights and the air-cooling systems. At the same time, air quality sensors can sense a rise in levels of CO2 and communicate with the HVAC systems to use outside air to reduce CO2 to healthy levels. If the temperature outside is cool, then the sensors automatically instruct the system to use outside air for free cooling, which leads to significant energy savings while maintaining the indoor air quality for comfort and productivity. The technology makes your building smart and intuitive.
The wireless communications and low cost of sensors significantly reduce the installation time, costs, and complexity. With IoT, HVAC industries can rely on better data collection for better efficiency. By giving facility managers and technicians access to real-time data collected through IoT sensors placed on smart devices, they can offer predictive solutions based on the patterns and insights gained from the data. Access to smart dathe main game-changer here.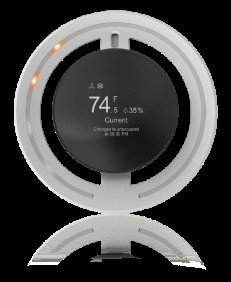 Based on past cases and patterns from data records, operators can not only offer a better customer experience but also stay up-to-date with servicing and maintenance of the systems. This remote monitoring, diagnosis, and predictive analysis prevent the occurrence of situations that call for damage control and downtime. In today's large enterprises, downtime has significant costs.
How do the technologies enhance employee productivity, improve the bottom line?
The occupant experience is a key factor that will grow in importance, as more building stakeholders understand the value and potential smart building technologies offer to improve occupant comfort, health, productivity, and perceived value in their workspace environment.
Studies have shown that small changes such as improved ventilation can boost the productivity of workers by 11% while better lighting can spark a whopping 23% jump in in efficiency. Simple as it may seem, employees who are most happy with their workplace are also the most engaged. These are employees who come to work energized, ready to come up with new ideas, create new strategies and make meaningful progress each day.
Building owners and managers increasingly recognize a building's greatest value is determined by the occupant – the ultimate building customer. Though, smart building technologies also offer owners and managers a host of benefits, including decreased vacancy rates, increased lease value, and operational efficiencies in energy use as well as data-informed remote facility management and predictive maintenance capabilities.