Leadership has Shied Away from Linking Employee Motivation with Business Outcomes
Parthajeet Sarma, Senior Associate, Advanced Workplace Associates (AWA) shares his views in an Interview with Padma Ramakrishnan
Parthajeet Sarma, Senior Associate, Advanced Workplace Associates, represents the India business of Advanced Workplace Associates, London. A Chevening Scholar and Founder iDream, Partha's book "The radically changing nature of Work, Workers & Workplaces," amongst others, espouses the need for corporate organizations to move away from codified management processes. One size does not fit all; the key is to align people's aspirations from the workplace with the organization's vision.
Trust is of paramount importance in Employer-Employee relationship. How do you think organisations have scored on this point in Traditional setups, Work from Home and Hybrid working arrangements during the last one year. In the Indian context, have organisations taken cognizance of employee contributions during these tough times? Trust is a critical component in a manager's arsenal of things that he/she uses to manage and boost team performance. The average Indian corporate manager, in all these years, has learnt to manage trust in a scenario where team members are 'in sight' on a day-to-day basis. Trust is instilled through formal and informal in-person interactions. The WFH and Hybrid work scenarios has shifted this ground beneath managers' feet, and I think they found it very difficult to manage trust in the initial days when they could meet their team members only virtually.

Thankfully, in many of the organisations that we interacted with, it was encouraging to see that Managers were quick to adapt to the new scenario. Managers shifted from measuring input and output and have moved onto measuring outcome and impact. I have seen that in some organisations, basic training programmes have been rolled out to sensitize managers to the fact that employee wellbeing really matters and that instilling trust amongst team members goes a long way in building confidence and boosting performance.


How have organisations and leadership fared in terms of business resilience and employee motivation? There is no one answer to this, and I cannot say it is hunky dory everywhere. Some have fared well and some not so well, and this is also partly determined by the economic impact on the business as well. Employee motivation overall has been on the lower side, which has been on account of excessive remote work, the psychological impact of death/illness in immediate circles and an overall sense of uncertainty. Organisations have largely been built on the basis of measuring productivity and profitability numbers, and not on motivation levels. These legacy numbers have not dipped in many organisations and leadership has so far shied away from linking employee motivation with business outcomes. So, in that sense, business resilience has fared well in several organisations. However, this is not a sustainable model, and at some point the connection between employee motivation and business outcomes will become very visible. Strong leadership must ensure that they look beyond the immediate business/financial benefits of remote working, and look at long term goals for business resilience and employee motivation and the connection between the two.


What more needs to be done by organisations in the future towards healthy business outcomes, keeping the organizational culture alive and employees happy? Employees do not like it when things are 'done to them'. They like to be in control. This has become very visible in recent times, even in a country like India, where employees are used to following employer diktats. Employers have a duty of care towards their employees; they always had but they never really went beyond standardized monetary employee benefits. Times have changed; monetary benefits is not the No.1 motivator for white collared employees. Organisations will need to make employee wellbeing an integral part of all corporate initiatives for healthy business outcomes, and no more keep it as a side-dish. This means employers will need to act upon it, and work on developing the best-in-class employee experiences in a manner similar to designing user experiences for the buyer of their products and services. This will be a major shift in 'looking inside the box'; we do not always have to look outside the box. This is the need of the hour.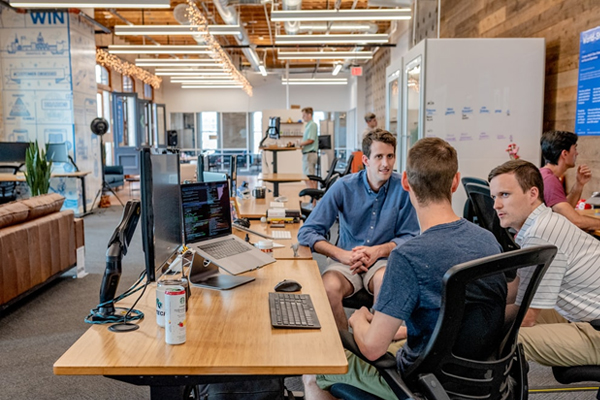 What are the learnings that organisations have gained during these tumultuous times and going forward how are they going to use these? The verdict is not yet out on whether most or some India based organisations will end up acting on their learnings or not; we are not yet out of the Covid era. The learnings have mostly been on the softer, 'people' side and traditionally businesses have been built on the back of hard numbers. One key learning has been that listening to employees pays. We have been part of several employee surveys in various organisations and the good news is that organisations are using the insights from these to determine future ways of working, allowing greater flexibility to employees to decide how, when and where they want to work from. Except certain functions and industry types, we forsee most organisations becoming much more flexible in allowing their employees greater freedom in determining their work styles, work location and work timings.


Planning for better workstations, ergonomics, IT Connectivity. Many organisations need to invest more in these- your opinion. Well, as far as workstations are concerned, the greater realization has been that, for knowledge workers, 'all work does not happen at the workstation.' It happens in meeting rooms, lounges, during a walk, telephone booths, cafeterias and also at the workstation. So, while there may be some focus on better workstations, the greater focus is likely to be on 'activity based working'; i.e. figure out what is the workstyle of various teams and then set-up working environments that reflect the workstyle of the team. Ergonomics will see increased awareness, especially since the home office becomes an extended part of the workplace, and employers' duty of care will extend to that setting as well.

Of course IT connectivity will become important; but along with that work-tech tools like seat booking apps, sensor based occupancy data monitors will gain prominence as organisations adopt smarter ways of making their workplaces and real estate footprint more efficient and safe.
Flexibility and Agility at workplace are terms being often used today. What according to you are the connotations of these. Allowing employees and teams the freedom to determine how, when and where they want to work from, is the flexibility which is likely to become commonplace. Of course, this will see different levels of in-built control mechanisms in different organisations. Coupled with greater sensitivity towards employees' personal needs, this will bring in agility in the way they work, in the way workplaces are designed and how technology is adopted. This combination will make organisations truly agile and prepare them for unforeseen business eventualities.


How do you see Advanced Workplace Associates ("AWA") taking the dialogue forward in terms of better understanding of the needs of employees and successful outcomes at workplaces. For close to three decades we have helped organisations determine workplace strategies, based on employee feedback. Our work has always been evidence based and workplace strategies have always been co-created along with employees and not by a team of leaders and us sitting in a board room. One size does not fit all, and organisations must be careful to not be heavily influenced by what big players in their industry domain say or do. While determining new ways of working, it is essential to align those with an organisation's vision.

What changes now is that leadership needs to be prepared to handle new dynamics of team management, in a radically changed, dispersed workplace. At Advanced Workplace Associates, we have seen increased demand for training leaders on various aspects of team management such that they can bring focus and value to the work they do and align their capabilities with the strategic goals of the organisation. So, besides the workplace strategy and change management work that we have been busy with, we have also started running learning and development programmes for leadership.
Anything else you think important for healthy workplaces and change management. Change needs to be managed. Employers need to pay special attention to the messaging going out to employees. An overdose of messaging or issuing irrelevant messages can do more harm than good. Organisations need to adopt change management communication guidelines to ensure that all the good they do for employees are also absorbed.

Founded in 1992, Advanced Workplace Associates ("AWA") was UK's first true workplace consultancy. It operates across the globe today, including a presence in India. It set out to provide a new kind of workplace consultancy that put people and organisations first, using lateral thinking and insights into future technology as a baseline for workplace design, workplace management and workplace culture.