GIS Mapping a Powerful Tool to Take Your Business Forward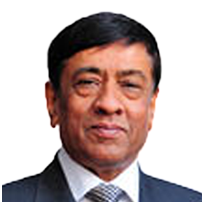 How can Geographic Information System (GIS) mapping help the real estate sector and facility management companies? How can mapping technology increase asset valuation ?
Geographic information system (GIS) is a system that creates, manages, analyzes and maps all types of data. GIS connects data to a map, integrating location data (where things are) with all types of descriptive information (what things are like there).
The real estate sector immensely benefits from the use of GIS. Assets and facilities management incur huge costs to organizations. Efficient maintenance, effective space management and easier locating and using of resources can help reduce overall business costs significantly. GIS can help the stakeholders understand where real estate, such as offices, warehouses, vehicles, pipelines, computers, and desks, are located. GIS gives them a more accurate reflection of the real-world situation, thus helping them make better business decisions.Facility managers can easily access facility information on a GIS platform and get a real-time view of the facility's exteriors and interiors. By using geospatial data, real estate companies can achieve unmatched outcomes across the entire cycle of planning, design, construction and maintenance of a facility. Moreover, location enabled digital twins can help create a virtual representation of the real world, comprising assets, processes, relationships and behaviour, representing both the natural and the virtual world.
Land and building asset valuation is significantly influenced by location - proximity to roads and highways, amenities like schools, markets, healthcare infrastructure, and access to public transport, among others. GIS maps are an effective communication platform to provide this information to prospective buyers, leading to more optimal valuation.
In the past 12-18 months, we have witnessed an acceleration in digital transformation across domains. GIS has emerged as one of the technologies driving this transformation since location is a key parameter in all information systems. Geo-tagging of assets, location enablement of business processes and workflows, use of location intelligence for informed decision making and integration of GIS with AI/ML, IOT, Big Data, AR/VR and BIM (Building Information Modeling) are some of the technological developments driving this transformation.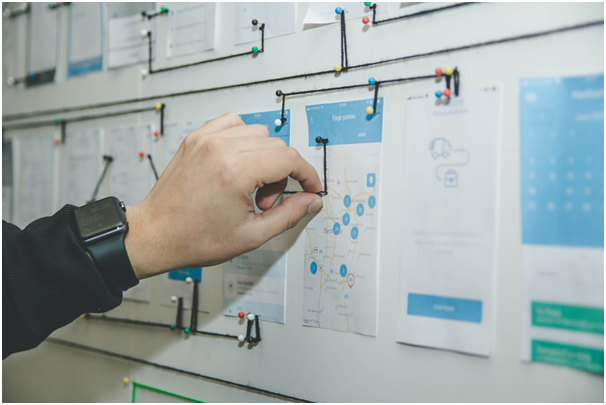 How can mapping technology help in improving the energy efficiency of buildings ?
Indoor mapping helps in creating a 3D virtual representation of the building interiors based on which lighting and cooling can be optimally designed and maintained, keeping in mind the usage pattern. The direction of sunshine during the day can also be considered while determining cooling and lighting requirements during different times of the day. GIS also helps in estimating solar power generation capacity of the building - rooftop and other open areas.
How can spatial analytics lead to better standards of living for cities like Mumbai ?
India, like the rest of the world, is going through major growth in urban population. It is estimated that by 2030 more than 40% of Indians would be living in cities. This will put huge pressure on the already stressed urban infrastructure - housing, water, transportation, healthcare, security, waste management, et al. GIS is a powerful tool in the handsof administrators to prepare the cities for this growth and also strengthen citizen services leading to significant improvement in the quality of life. GIS is a foundational technology for preparing master plans in a collaborative and transparent manner engaging citizens in the process. GIS mapping of water utility assets along with SCADA interface helps in the reduction of non-revenue water by managing leakage and pilferage more effectively. Location enabled Integrated Command Control Centres are being used by several cities to better manage the pandemic - deceased surveillance, contact tracing, location of containment zones, patient care facilities planning, among others. Integration of GIS with IOT is at the core of modern solid wastage management systems - location aware smart bins, real time tracking of pick up vehicles et al. Last but not the least GIS mapping plays a significant role in enhancing property tax realization thereby improving the financial position of the municipal corporations.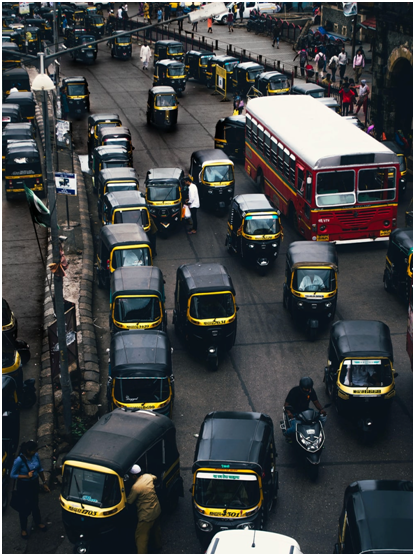 Managing natural disaster through Data
Natural disasters like cyclones, floods, landslides, earthquakes are major causes of loss of human life and property every year. While it may not be possible to prevent the occurrence of most of such events, GIS, powered by historical and real-time data can help the authorities in preparing for natural disasters and managing them better when they occur. For instance, in the case of a hurricane, by using satellite imagery, we can map the likely path and identify the areas which will come in harm's way when the landfall occurs. Thus, the administration can evacuate the areas to be affected and minimize loss of life. Likewise in case of excessive rainfall in the catchment area and likelihood of flooding, GIS-based inundation modelling tools can carry out scenario analysis and build mitigation plans. In case of an earthquake, GIS, supported by accurate data capture on the ground and probabilistic risk assessment on the ground can help in preparing for such events well in advance.
How can healthcare emergency be improved through better routing ?
A healthcare emergency like COVID 19 puts a huge strain on the healthcare infrastructure. It is imperative for authorities to optimally utilise the available resources in order to serve the affected citizens. One of the resources which became difficult to access during the Wave 2 of the pandemic were the ambulances. In such emergencies, it becomes essential to maximize the number of trips undertaken by the ambulance during a 24-hour cycle. GIS is the technology to plan the route and also track the movement of ambulances in real-time in order to be more responsive to the needs of the affected people. The situation becomes even worse for the rural population who have poor access to healthcare infrastructure. In such situations, several hospitals sent out healthcare staff comprising doctors and paramedics to villages to attend to the sick people there. GIS helps in preparing route plans and resources to be deployed based on the health data received from the villages.
How can eco-sensitive areas be protected with data ?
Extensive economic and population growth and overexploitation of natural resources have become common causes of environmental degradation globally. GIS can help in studying changes in specific areas and thereby planning for possible environmental hazards. Preventive measures, propelled by the use of GIS, eventually lead to lesser losses. GIS largely aids in environmental assessment, monitoring and mitigation. Be it air pollution & control, disaster management, forest fires management, managing natural resources, wastewater management or oil spills, geospatial data aids in protecting flora and fauna in eco-sensitive areas.
One final takeaway on the value GIS creates for Facility management professionals
COVID 19 has created new challenges for facility managements professionals. The new normal includes, among others, maintaining safe distance between the employees while they are in the premises. Using indoor mapping capabilities of contemporary GIS one can create a comprehensive map of the premises and prepare a seating plan ensuring safe distance between the employees. Likewise layout of the common facilities like cafeteria can also be planned keeping the safety objectives in mind. Geotagging of all the facilities like conference rooms, meeting rooms, etc. helps the staff in locating the room on a mobile application and also the quickest way to get there. Likewise other amenities like toilets, cafeteria can also be geotagged.
Location enablement of sensors monitoring various parameters of utilities in real time is another development transforming the way utility networks are managed. In the event of any leakage in the water distribution network the maintenance staff can quickly identify the location of the leakage and attend to it.
As the head of ESRI India Technologies, Mr. Mathur spearheaded the growth of GIS deployment in India. He has been actively involved with various professional bodies associated with the Indian GIS industry. He is former President of the Association Geospatial Industries of India. He is also former Chair of FICCI Committee on Geospatial Technologies and former President of Indian Society of Geomatics. He is a member of the Bureau of Indian Standards Committee on Geospatial Standards.